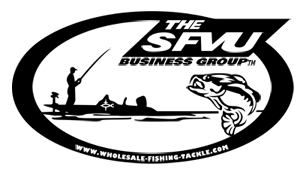 DEALERS
Register as Dealer for Ordering Access
FISHING GUIDES
Order your Wholesale Fishing Tackle here
PRODUCT MARKETING
Do you need representation at the local dealer level
Ian's Personal Christian Testimony
Everlasting light of Jesus Christ
To understand my walk to the saving grace and everlasting light of Jesus Christ, it is important to realize where God was working in my life when I least recognized it, let alone was willing to acknowledge his omnipresence.
I grew up early on in a house governed and controlled by the religion called "Jehovah's Witnesses" which used cult like controlling measures and early intensive indoctrination to intimidate and manipulate adults and children alike into submitting to the will of their "man-enhanced" views of God and their faith. Services were often very long and occurred 4 or more days a week. Young children like me all the way up to senior citizen members of the "church" were required to do long readings of the bible, often times in front of the entire congregation as well as listen to long interpretations from books written from senior elder's viewpoints of the Jehovah's Witnesses organization.
…like the message of one of my favorite poems, "Footprints in the Sand", even though I was forsaking God, he was still their "carrying" me through the tough times
One of my earliest recollections of this religion was also one of the most negative. At the time, we lived at the base of the Smoky Mountains in Asheville, North Carolina and we were required to go door to door delivering Watchtowers and Awake magazine tracts trying to minister to the "mountain men" types that lived way back off the beaten roads in this part of the country. Keeping this as positive as possible, let's just say that these people were never very receptive to the message, nor our approach. Emphasizing it with shotgun blasts and "junkyard" dogs was pretty common as well as very terrifying for a youngster my age.
From experiences like this to watching an abusive "holier than thou" father be hypocritical as he drank and ran around on my mother – no wonder I ran from God and any aspect of religion that I saw. In my heart I believed I was justified and being a stubborn, self reliant child, no one was going to change my mind, but, like the message of one of my favorite poems, "Footprints in the Sand", even though I was forsaking God, he was still their "carrying" me through the tough times.
Looking back, the funny thing was as hard as I ran from religion and God; I still recall believing (or maybe just hoping) in prayer. Maybe it was the desperation to get out of a bad situation that drove my clinging to that or maybe it was just Gods way of leaving what I call a "nightlite" of optimism in my heart as I worked my way thru that lost time in my life.
In fact, my first experience with the saving grace of Jesus Christ's significance came as I worked with Al and Ron Lindner as a junior intern. They would run camp sessions for fathers and children to come to and on one occasion, as we sat around a big bonfire, all the dads hugging and loving up on their kids, I broke down and started to cry, thinking why me, why couldn't I have this – cursing God for my plight in life. Al took me aside the next day, took me musky fishing as I remember and introduced me to the message of what God was offering me and I can remember, get this, timing is everything, turning him down flat cold!
Can you believe it? But again, remember where I was coming from and that their was still much that I had to endure and overcome to really respect the gift that Al and God were offering me.
Because of being out on my own so early on in my teenage life, I was exposed to a lot of people and a lot of religious beliefs. There were the Amish who were always so good to me from my nightcrawler business days, simple people, simple life, to this day something still to be said for that. There was the Buddhist man who early on probably instilled more into me for my love of the outdoors than anyone.
There was the Hindu boy who I was friends with even when no one else would be, just because he was different and smelled of Indian spices. There was the African American boy whose family was strict Pentecostals, something that seemed to always get in the way of us having fun. There was one of my best friends who came from a strong Protestant family, a family that I looked up to thinking they had it all together only to find out later in life how much they didn't.
Nonetheless, you can probably understand the confusion that I had developed for secular religion, and how that confusion was a real hang-up to my spiritual growth. Today, I am no longer hung-up on religious denominations, I simply understand that we are all children of God and that as Christians, we are saved thru the grace of his son's sacrifice!
I simply understand that we are all children of God and that as Christians, we are saved thru the grace of his son's sacrifice!
Getting out of school early and making the decision to forsake my blossoming fishing career to join the Army was definitely not a step in the right direction to finding my spiritual way, but, looking back again, the paths that God let me take, no matter how far and stray they were from him, always were punctuated with amazing examples of just how close he really was. From the womanizing to the partying to the dangerous risk taking duty to the "hustle" style gambling to the heavy drinking, I ran the gamete of transgressions.
Secretly, I am sure many of those activities were just cries out but being a man's man and bound and determined not to need anyone or want for anything I kept right on at them until one night I got into a "shooting" contest with a fifth of gin and a much more experienced "player" and almost died of alcohol poisoning. Well, you know the saying about the snake that bit you, it is true and to this day, (despite one guest bar tending slip), I have remained sober and never touched another drop.
The lesson from this is that despite two distinct life changing experiences I personally went through early on as a teenager, one seeing my best friends dad constantly drunk and beating on him and the other, watching an innocent family of four killed on the water by a "plastered" speed boater, I still chose, and almost succumbed to that same lifestyle. Scary how close God lets you come to the brink of destruction before he clutches you from the grips of hell!
As many of you know from my personal story, I opted to turn down a West Point Prepatory nomination and leave the military, recognizing that while it offered a great "stop gap" and the experience of traveling the world, over 26 countries in less than three years, it never really served the one true purpose for me doing it which was to "earn" my fathers respect and admiration, something that is still hard for me to face. And of course, never being graced with the highest level of "smarts", I jumped from the proverbial fire of combat to the frying pan of private business, all with no college education, no experience but a lot of what I would later learn to give credit to properly, God given "gutspa" and determination.
Looking back, I am sure God was preparing me. You see, I had experienced being poor with food stamps and welfare as a child, I had worked as early as eight years old to make "survival" money, I had seen real poverty in a number of third world countries and now, as my personal bio shows, God (or maybe Satan) allowed me to experience early and quick success after success with all the money and trappings to go with it.
In the circles I was in, we called it "new rich" and it can be a horrible mistress. Constantly alluring and seducing you with the promises of the next sure deal reaping the next big payoff. Especially being so young in an industry dominated by men much older, the competitive desire to do whatever to stay on top drove me to 100 hour plus work weeks, constant "trying to keep up with the Jones" mentality and a willingness to skirt too close to the moral and ethical gray edge, all for the justification of business success and wealth.
Through all of these lessons learned, post hindsight of course, was that God knew in the "tutorials of life" that he was allowing me to experience would later come the compassion and understanding I would need to be a true and effective "fisher of men" in the great commission he would have me undertake! Of course, going through all these experiences at the time, I would have never dreamed of nor foreseen any of this.
It was at this point in time in my life that God knew the molding of who I was to become needed the artistic sculpting of a beautiful woman, let me clarify that, the right beautiful woman. Through only slight circumstances, odds defying timing and God directed positioning, came a young lady named Rita. At the time we met, she was a strong Catholic from a well to do family and although both her mother and father had passed away thru difficult situations, she remained vigilant to her faith, something I could not understand, coming from my background of despise for anything pomp and circumstance related to religion.
As we grew closer, I started to carve out time in my busy schedule to start attending church with her and to be honest, going thru the Catholic ritual was not easy at all. But it was a start, the first step down the right path, as they say.
I still can remember having to have them go all the way up to a Monsignor just to authorize a "heathen" like me to be married in a Catholic church. It was at this time that, due to the success that I was having in business, I was starting to hang around with men who were of the significant 1% of the 1% caliber. It was one of these men in particular who really set my world on its ear as he challenged me boldly and directly with where I was in my life with Jesus Christ. O.K., lets me honest – I was nowhere and in need of an asbestos suit bad and he knew, I just didn't.
Stubborn as I was, I didn't accept his invitation but it did get me thinking, in fact it even got my wife rethinking her Catholic beliefs. The saying that whom you associate with is who you become is very true. These men didn't give up on me, they didn't shove it down my throat, they just kept including me and mentoring me and letting me figure out that despite all the worldly things we had, Rita and I had nothing without the grace of God.
It was in the summer of 1996, I can remember it like it was yesterday, after a long night of business meetings that a gentlemen named Larry, someone who honestly I had had many negative confrontations with in the past, pulled me aside in a parking lot and really challenged me. It was that night that my world (and eternal life) changed forever; it was that night that I finally accepted Jesus Christ as my Lord and Savior!