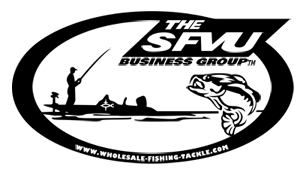 DEALERS
Register as Dealer for Ordering Access
FISHING GUIDES
Order your Wholesale Fishing Tackle here
PRODUCT MARKETING
Do you need representation at the local dealer level
Meet the CEO – Ian Godwin
Ian Godwin was born in a small town outside of Cleveland, Ohio but doesn't really consider that "home" as he moved a number of times before he was 11 years old. His father was a Army special forces operative who served in both the Korean and Vietnam conflicts and who ruled the house by an iron fist and a thunderous roar. Some of Ian's earliest and pleasant recollections of childhood came from fishing trips he went on, often times desperately trying to find a common ground to earn his fathers admiration and respect. School was never easy for Ian but he did do well in Boy Scouts and various sports. His mother was a businesswoman who specialized in putting entire weddings together from the homemade cakes to the handmade custom dresses. While she excelled from a purely "talent" point of view, she was a lousy "business" woman and failed over a forty year period of time on five separate occasions. But what she did instill in Ian was a sense of entrepreneurship and the willingness to "never give up". Growing up with a father who expected you to pull your weight, Ian started working by the time he was eight years old. His first job was delivering newspapers, something he did well enough that he earned the right to have a second route. He never told his father about earning the money from delivering that second route, instead spending some of it each day on a bottle of Mountain Dew and a Hostess fruit pie. The rest he saved for fishing tackle and to give to his mom when times got really tough. As time went on, so did the odd jobs. Everything from mucking out cow barns to bailing hay to delivering groceries to mowing lawns, anything to earn a buck or two.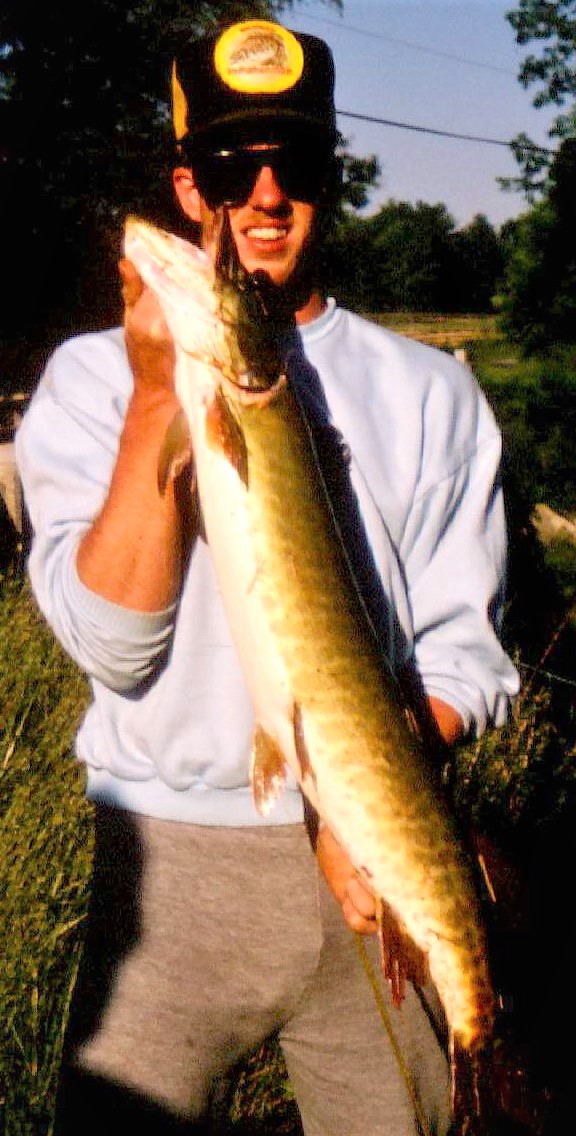 But when the free time did come, Ian ate, slept and dreamed of the sport of fishing. It was in 1980 that the early concepts of a charity, "Fishing Dreams Unlimited", were developed. Always understanding the importance of giving back to the sport he so loved, Ian even went so far as to incorporate and trademark the name. It would set him off on a path that would be truly remarkable and bless him with an opportunity to be around some of the best people in the fishing industry.
(Editors Note: Today, Fishing Dreams Unlimited is now the official non-profit charitable giving foundation for Sport Fishing Ventures Unlimited, a company Ian started in 2002)
When Ian was 11 years old, he started his first successful fishing related business. There was many a day when Ian would skip school and ride his bike into the Amish countryside to fish the local farm ponds. It was his way of getting away from the pressures of dealing with an abusive dad, who by this time was an on again, off again husband and father. On many of these forays along the dusty back roads, Ian used to see cardboard signs in Amish front yards selling night crawlers for 15-20 cents a dozen. The light bulb went off and "Igor's House of Worms " was created. Ian rode from house to house buying up all the fishing worms and contracting with the Amish to pick exclusively for him for 30 cents a dozen. What started off as a small idea grew up quickly to become a big bait business. As Ian lived off a main route to Lake Erie, he sold those same worms for a $1.25 to $2.00 a dozen. He converted an old barn, built huge holding and breeding beds and started advertising.
The word traveled fast and the customers became regular and so did the suppliers, so much so that they would co-op and "buggy deliver" the worms directly to Ian. Due to the success of this business and the loyalty the Amish showed to Ian as well as the notoriety it garnered Ian, at age 13, he was able to sell the business to a major competitor for a great profit. It was also at this time that Ian earned his own guardianship, leaving home, first to live with some friends of the family and later, on his own. It was great timing because that move enabled Ian to take advantage of an opportunity afforded him to work as the first ever junior intern for the In-Fisherman Magazine. During this three-year stint, he helped with development of the Camp Fish program as well as performed research for various magazine articles as well as video and TV shows. It was also during this period that Ian picked up his first sponsor. He became part of the Mepps Field Test staff and would later on become the youngest ever to reach the Master Angler status solely using Mepps lures.
In two years, Ian had made enough money to pursue his dream of bass fishing on a professional level on the Junior B.A.S.S. circuit. It was at this time, Ian was afforded the opportunity to become part of the Tom Mann's Research Angler team as well as when he won a National Berkley speed casting contest. As he traveled from Minnesota to Florida fishing, he grew up quickly, avoided the normal teenage "trouble traps", and somehow managed to graduate from high school early. While Ian would never have been considered dumb by anyone, school was always a struggle since he had to deal with "attention deficit hyperactive disorder". Getting out of school early was an absolute blessing to him. The ultimate pinnacle of Ian's junior endeavors came in winning the Junior B.A.S.S. Angler of the Year award as well as Junior B.A.S.S. Bassmaster Classic championship.
It was at this point in his life that Ian was presented with a major crossroads. If he continued on in the professional aspects of fishing, it would have surely meant a great deal of success at the highest levels of the sport. But for Ian, that kind of success wasn't't as important as the love and respect of his distant father. So for that reason only, he gave up his dream of fishing, solely to earn his father's attention, and joined the Army.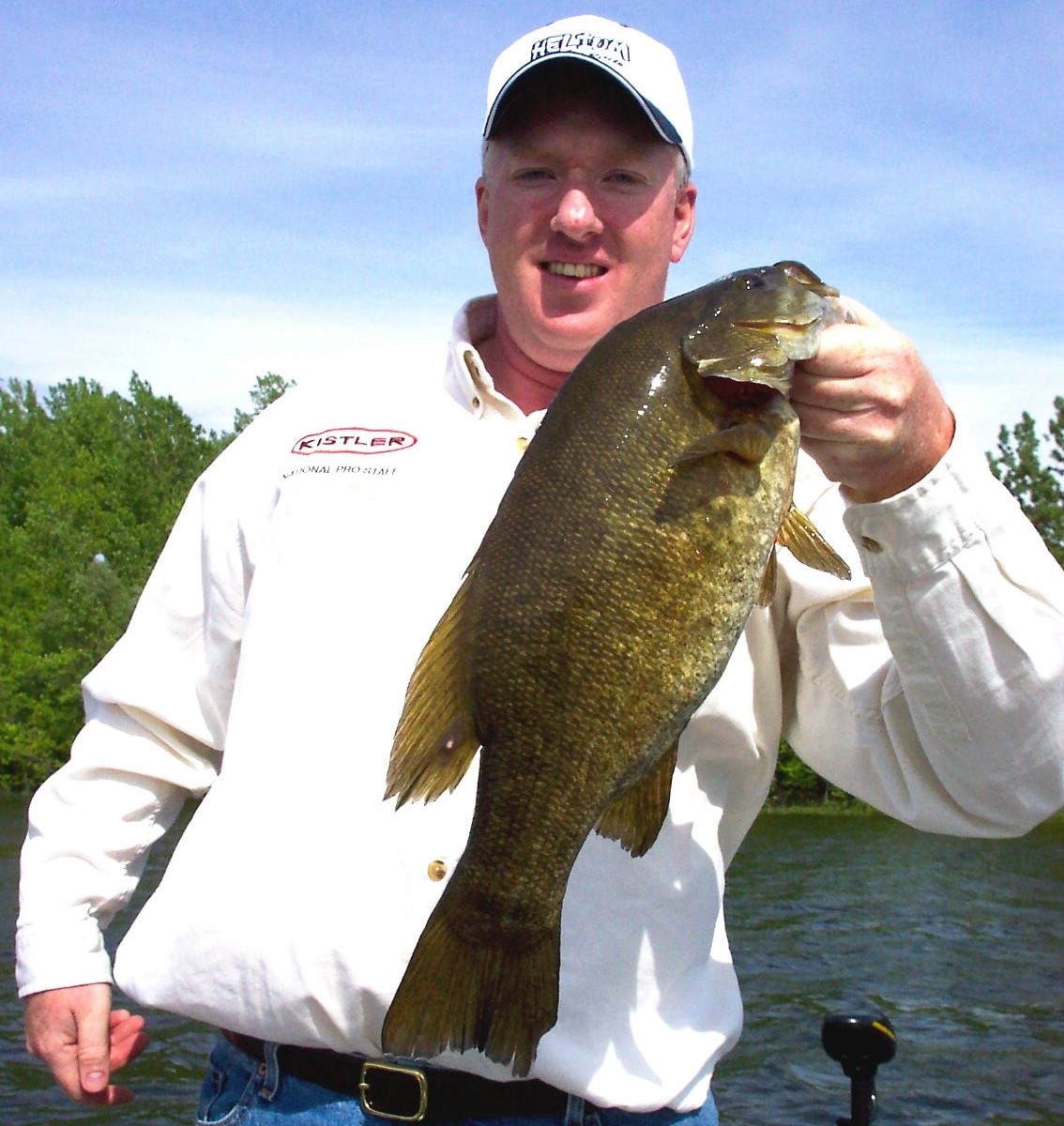 Today, hindsight would say that his choice and sacrifice did not end up giving him the relationship he wanted from his estranged father. But the choice was made and the path was set, and Ian excelled in the military. He went on to become the All-Army Military B.A.S.S. points champion and during an overseas stint, won the 1988 European Bassmaster Invitational. He even received a nomination to the West Point Preparatory College . Becoming an officer would have been a slap in his father's face, so he politely turned it down and instead opted for an Honorable Discharge and a move to Baltimore, Maryland . Why Baltimore? Initially, it was because of a young lady, but really it was because of a "higher" plan God had for him. Ian was fortunate enough to recognize that it would have been a huge risk to attempt to make it in the increasingly competitive arena of professional bass fishing without a backup so he once again faced a major crossroads. With a good amount of saved money but no experience and no college, Ian knew his only choice was to go into business for himself. He settled on the business consulting industry and in 1991 opened The Godwin Business Group. Defying all odds, Ian sold most of his contracts in the early days on a "performance based" fee only, meaning if he didn't perform the task required, he wouldn't make any money. Risky? Yes. Successful? You bet! From an extremely profitable initial contract with Peter Kiewit and the MTA, Ian piggybacked one success after another. He built an impressive array of referenceable clients throughout 7 divisions, those groups specializing in general business consulting, franchise development, mergers and acquisitions, entrepreneurial start-ups, retail and wholesale trade, staffing and human resource issues as well as a technical e-commerce firm. Enjoying a great track record in his field, especially considering how young he was, many times he let the success go to his head and his ego.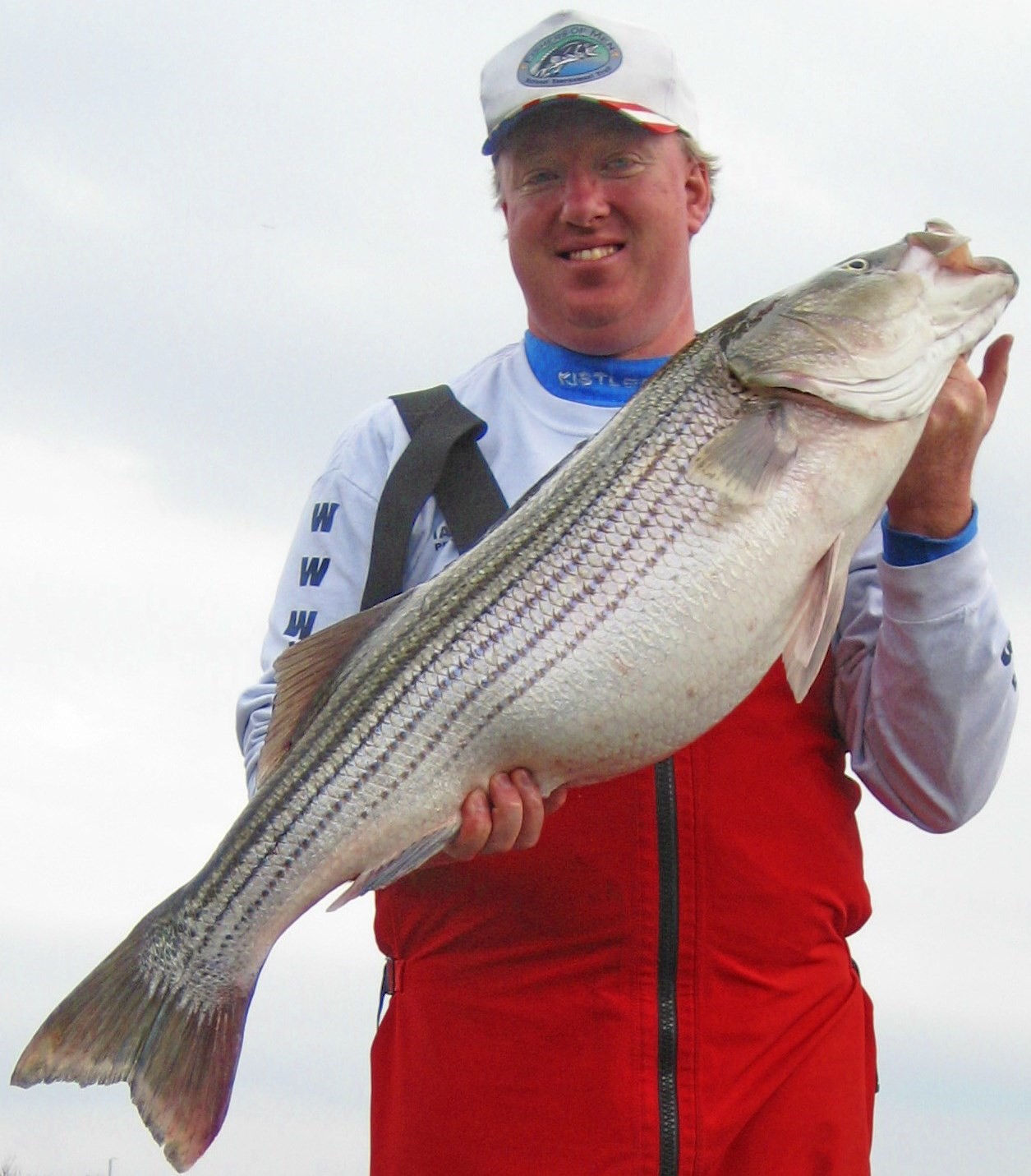 God always has a plan and for Ian, one additional and incredible serendipity that would change his life for the better forever occurred on the final day of a consulting project he had early on in his development of The Godwin Business Group. Ian met a gorgeous patron of a client he was working with, and one year to that day, he married her. Rita and Ian have been married for over fifteen years and today, have 3 beautiful children. When the first of their children came, Ian and Rita started to take a serious look at their life and future. They started a perpetual non-profit foundation for charitable giving called CHOLTA in which they, as a family, would decide worthy causes to support. With constant examples and education from one of America's most successful businessman, Ian and Rita started to see that despite their worldly wealth, they were spiritually bankrupt and in 1996, Ian and Rita turned their lives over to Jesus Christ as their Lord and Savior.
Most people would think making that decision would eliminate all your problems, pitfalls and failures. Two months from the day, Ian lost over $250,000 in a limited partnership in which the general partner walked away with every dime and hasn't been seen to this day. Like any venture, there were clients and sub-contractors who have stolen money or wasted man hours or never followed through on recommendations, but overall Ian loved what he was doing because he truly believed in helping people build better businesses, and that attitude showed through in the way he dealt with every one of his clients, then as well as today.
By 2000, The Godwin Business Group had grown into a firm that was enjoying all levels of success, with all the trappings of that success as well. Ian was paying a tremendous price as owner with 100+ hour work weeks and all the stressful demands from the day-to-day hands-on management style he expected of himself. Unbeknownst to everyone, including his wife, he was suffering from ever increasing spells with hypoglycemia, worsening challenges with ADD and at the tail end of 2002, a diagnosis of prostate cancer. Compounding all of that, competition always senses blood in the water and combined with clients pushing Ian closer and closer to the ethical "grey line", hoping for greater profitability and success, Ian finally said, "Enough is enough, at what price is success to high? Not willing to compromise his beliefs and values, and secretly knowing that his own success was "literally" killing him, Ian began the process of selling off and closing divisions and in 2001 officially closed the doors of The Godwin Business Group.
Not being one to sit around too long, Ian paced himself through the recovery needed and by 2002 was ready to hit the corporate world again but this time vowing, with great support from his wife, that he would do it focused in ministry as well as an industry he had loved from his childhood, thus the start and development of "Sport Fishing Ventures Unlimited".
You see, all during the 1990's, even when corporate America tried to "lure" him in other directions with time demands and money successes, Ian never abandoned his love for the sport of fishing but instead, his focus changed to a dedication to spread that love and opportunity to those less fortunate. This included being a board member on the joint venture of the Baltimore Orioles and the Americans with Disabilities Act team that developed one of the finest fishing lakes solely built for use by those with handicaps or disabilities that required the use of wheelchairs. In addition, Ian proudly served as Regional Director for the "Hooked on Fishing – Not on Drugs" program which was dedicated to providing youngsters with the positive alternative of fishing to the use of drugs and alcohol. For this he received a commendation from then Governor William Donald Schaefer.
Piggybacking off the success of his consulting background, in 1996, Ian started masterminding with a group of guide services in developing "The Worldwide Guide Service", a company today that falls under the umbrella of the SFVU portal. They maintain 16 full time guides as well as oversee an operation of 124 guide franchisees. This business not only acts as a rating, referral and booking entity, it also provides valuable assets and services in a consolidated franchise format to small independent guides lacking in the power of a bigger group. In 2000, Ian was selected to the Shimano Internet Advisory Team as well as the Quixtar.com Advisory Team in relation to development of their BassPro.com partnership.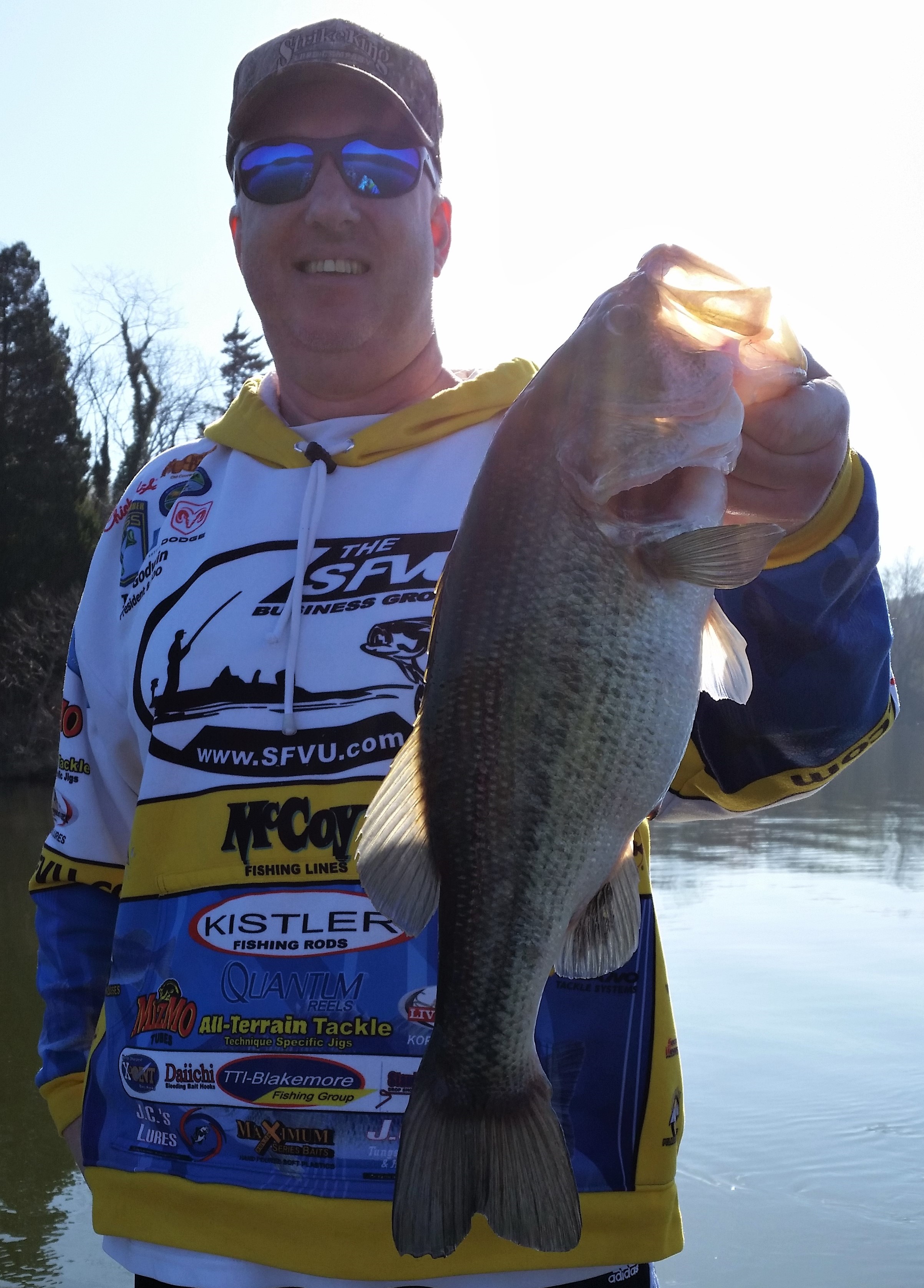 In addition, he made the decision to start and develop the Mid-Atlantic region for the up and coming "Fishers' of Men" National Tournament Trail and now that one division has grown to encompass 7 divisions. Today, that trail is considered the fastest growing team tournament circuit in the nation with membership and divisional growth doubling every year for the past five years.
(Editors Note: Today, Ian actively volunteers as Tournament Director for 5 divisions himself)
Despite the time demands and cognizant of the impact professional fishing can have on a marriage, Ian still maintains a tournament winning percentage success at a tremendously consistent level in the Angler's Choice, Fishers' of Men and B.A.S.S. Federation tour circuits including back to back 2000, 2001 and 2002 Regional and National Championship qualifications.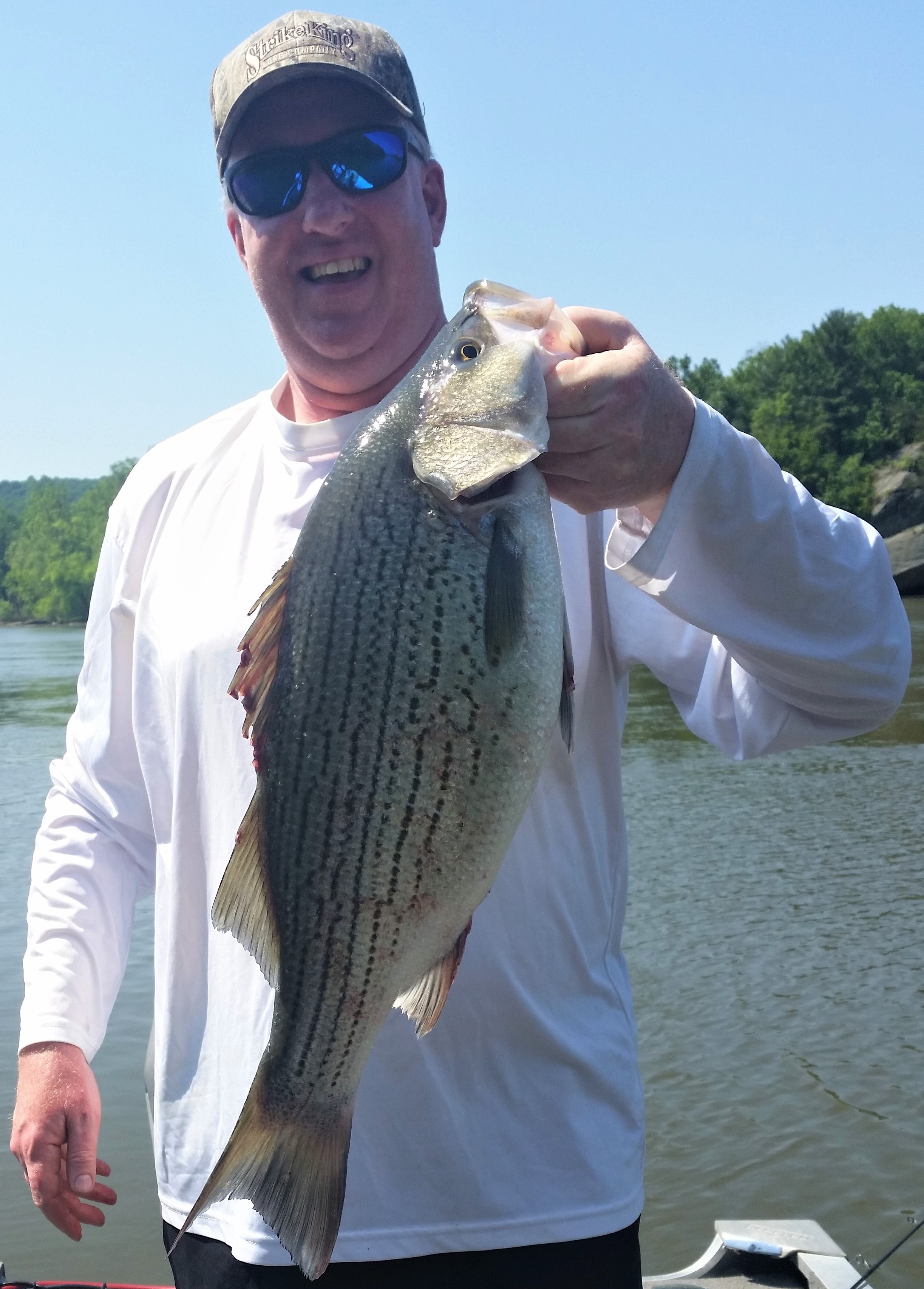 With an active "clean list" database built throughout the last 8 years of over 75,000 fishing enthusiasts, Ian is extremely cognizant of the impact he can make on the sport and love for fishing. As he writes and speaks across the nation, he works hard to express his appreciation as he remembers his roots and the opportunities afforded to him. The recent acknowledgement by legends and bass fishing icons, Ray Scott and Al Lindner in which they called Ian "a great American and friend to all who fish" surely supports what Ian has always believed and acted upon, advancing the sport of fishing as the one activity for all people, no matter their race, gender, age, size, physical capability or socio-economic level.
Ian is excited about what the future brings with regards to the amazing growth of Sport Fishing Ventures Unlimited and all its divisions. He invites you to come along for the "boat ride" of a lifetime! His love and promotion of the sport of fishing is at an all time high and only the sky is the limit for him, each division's clients and staff as well as sponsors! Ian loves his country and all the opportunity it provides, but most importantly he loves his relationship with God. Ian truly believes, and his life definitely supports the biblical verse, " With Jesus Christ, all things are possible…"!