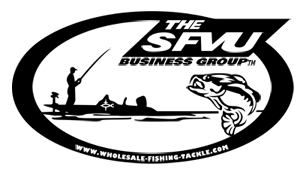 DEALERS
Register as Dealer for Ordering Access
FISHING GUIDES
Order your Wholesale Fishing Tackle here
PRODUCT MARKETING
Do you need representation at the local dealer level
SPORT FISHING VENTURES UNLIMITED TV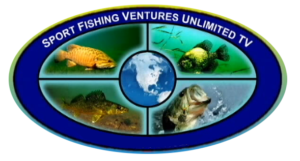 Welcome to the Home of Sport Fishing Ventures Unlimited TV, where we feature real open to the general public locations being fished by real people under real conditions in a one-take non-staged television show format. National Host, Ian Godwin, draws on years of multi-species fishing experience, then combines that with great and entertaining real life guests, providing solid teaching, based on the real science of what you might face every day on the water, no matter the species, weather or time of year. With a great mix of live fishing footage, education, fun, family and faith, Sport Fishing Ventures Unlimited TV is receiving rave reviews from the public as well as industry insiders. SFVU is proud to bring it to you, promo free as well, meaning that if you see a commercial or endorsement, it was because we wanted to include it, not because we were paid for it, that way the recommendations we make are based on what really works, and not just on who could afford to pay for the air time.With that being said, turn up your speakers and enjoy the shows: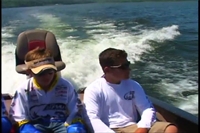 Day on Presque Isle Bay with SFVU Junior Staff
Kophen and Johnny, Top SFVU Junior Staff, spend the day with National Host, Ian Godwin on picturesque Presque Isle Bay.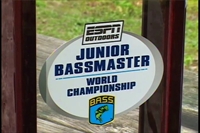 2010 SFVU Junior Pro Staff Match Fish on Lake Erie
SFVU Junior Pro Staff, Johnny Duarte and Kophen Sudduth face off on Lake Erie in our First Annual Match Fish Competition.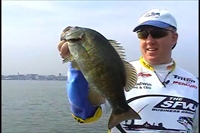 Lake Erie, PennsylvaniaPost Spawn Smallmouth
Ian Godwin and Dan Peterman fish for post spawn,post cold front smallmouth on Presque Isle Bay outside Lake Erie.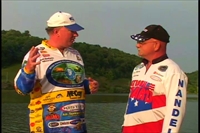 Destination Location - Stonewall Jackson Lake
National Host, Ian Godwin and SFVU & National Guard Pro Staffer, D.J. Rogers spend a day in West Virginia on Stonewall Jackson.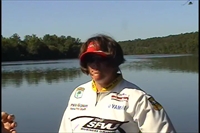 Day on Old Hickory Lake, Tennessee with WBT Angler, Marsha Gipson
National Host, Ian Godwin and WBT and SFVU Pro Staffer, Marsha Gipson practice on Old Hickory in Tennessee.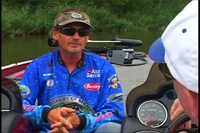 SFVU TV Host, Ian Godwin and Bobby Eads talk Fishers of Men Tournament Trail
National Host, Ian Godwin talks in-depth with Vice President, Bobby Eads about The Fishers of Men Tournament Trail.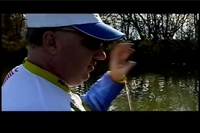 Sport Fishing Ventures Unlimited TV Test Pilot – Chesapeake Bay
National Host, Ian Godwin and SFVU Pro Staffer Chris Johnson fish the Upper Chesapeake Bay in late fall.
Sport Fishing Ventures Unlimited TV is proud that we accept no "in-the-industry" dollars as compensation for endorsement with regards to recommendations or commercials seen on our television show, meaning that when you see us reference a particular product, we are not being paid to do so. We do it because we believe it is the best product out there and we are excited and happy to feature it. That being said, Sport Fishing Ventures Unlimited TV proudly thanks the following companies: Kistler Rods, Lews Reels, Flying Fishermen Polarized Sunglasses, McCoy Fishing Lines, Strike King Lure Company, Gary Yamamoto Senkos & Soft Plastics, Mizmo Tubes, All Terrain Tackle Jigs, Koppers Live Target Lures,Missile Baits, Blakemore Roadrunners, Hooks from the TTI Group including Daiichi Bleeding Red, X-Point, Tru-Turn Panfish, Rebarb for Handpours& Stand-Out Drop Shot, JC's Tungsten Weights & Jigheads, Skeeter & G3 Boats, Hummingbird Electronics, Minn Kota Trolling Motors, Dodge, The Choice Family of Hotels, Cracker Barrel & Chick-Fil-A Restaurants, Herrs Snacks, XS Energy Drinks, Shell Gas Stations, The Fishers of Men National Tournament Trail, The SFVU Business Group and Fishing Dreams Unlimited.
If you are a company that likes what you see, and are in non-edemic, non-competing industry, and are looking for widespread grass roots exposure and access to end user consumers, we would be happy to entertain a partnership arrangement. To get more information, click here for our corporate contact directory….